10. Decentralized Exchange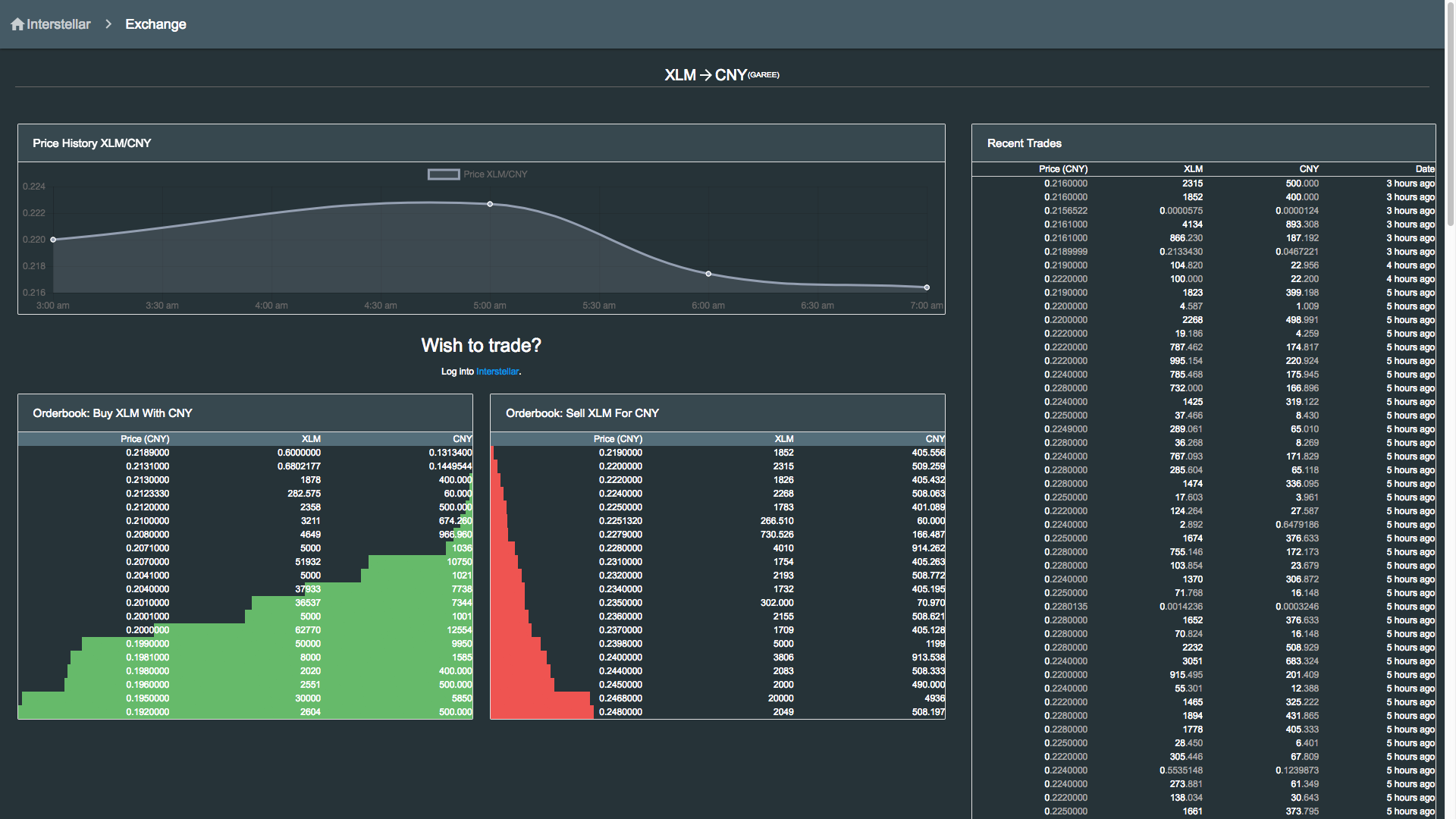 Interstellar runs a decentralized exchange, powered by Stellar.
To effectively use Interstellar's decentralized exchange, you need to understand basic trading terms like orderbook, sell orders and buy orders.
10.1 Trade/Exchange
You need to be logged in with your Interstellar account before you can perform a trade. The logged in view enables the Buy and Sell forms, which are absent when viewing the decentralized exchange in guest mode.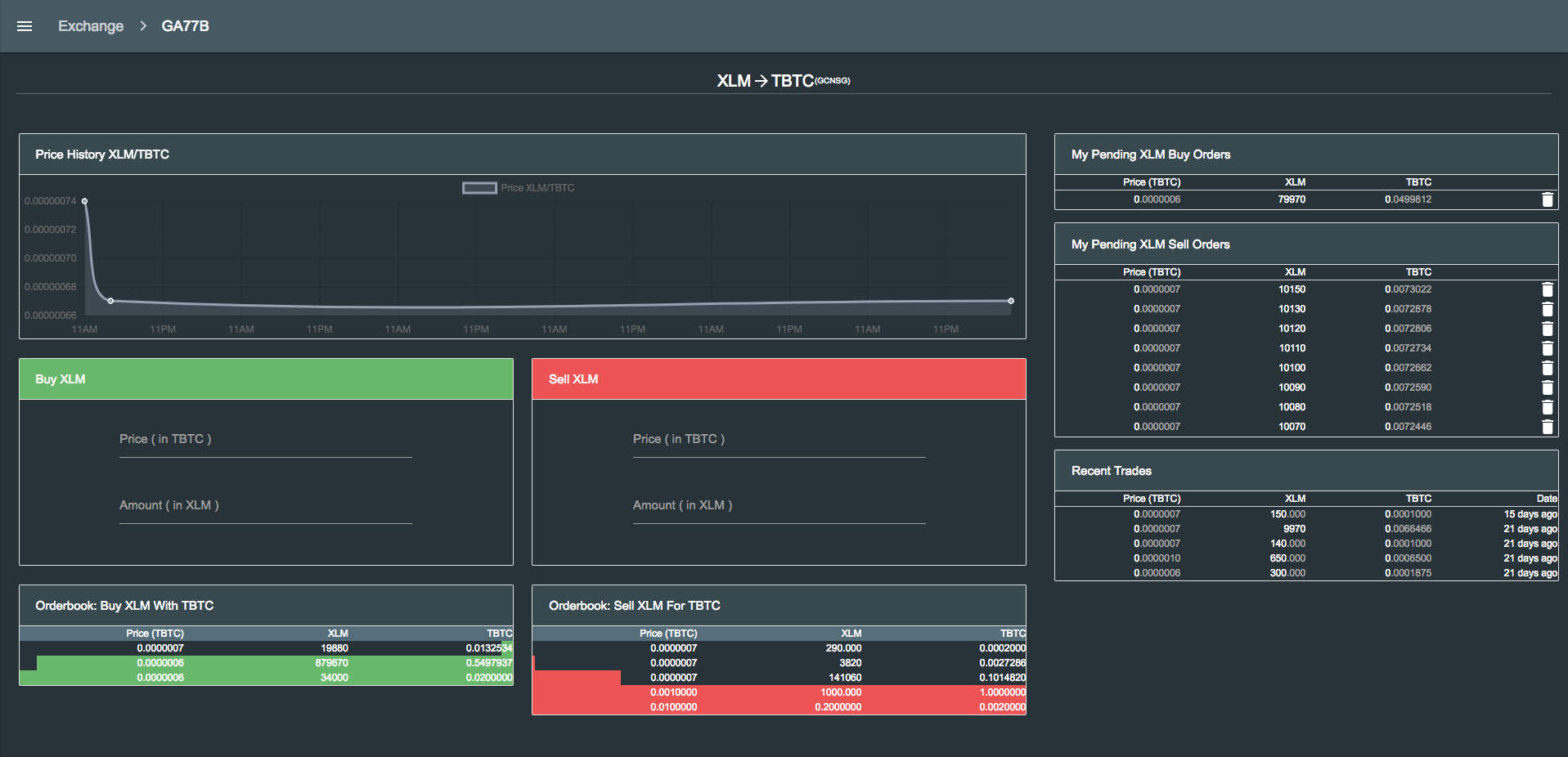 To access the exchange:
Click on the hamburger menu on the top left of the screen.
Select the account you want to trade with.
Click on Exchange.
Create the trading pair you want to trade with. Voila!
10.2 Swap
Interstellar's swap feature is ideal for moments when you are not in the mood to trade and want to do a quick currency conversation at market prices.
Note that market price here refers to the lowest price a trader is willing to sell the asset you want.